The goal is to help young people deepen their spiritual practices, such as affirmative prayer and meditation, as well as find themselves in an unparalleled environment of peer love and support. Find a center near you where you and your children can become part of a spiritually fulfilling and rewarding community and create lifelong, satisfying friendships.
Youth Happenings & Events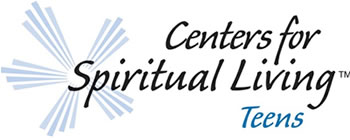 2019 Centers for Spiritual Living Winter Teen Camp
Event Dates: January 18-21, 2019
Event Locations:
Southern California
New Camp location
Pali Retreat
30778 Highway 18
Running Springs, CA 92382
Northern California
YMCA Camp Loma Mar
9900 Pescadero Creek Road
Loma Mar, CA 94021
(650) 879-0223
Eastern Region
YMCA Camp Thunderbird
One Thunderbird Lane
Lake Wylie, SC 29710
Rocky Mountain Region
LaForet Retreat
6145 Shoup Road
Colorado Springs, CO 80908
719-495-2743
Requirements:
Trained Advisor
Please contact Rev. Janet Moore at This email address is being protected from spambots. You need JavaScript enabled to view it. to register for the on-line Advisor training and with any questions or concerns.
Winter Camp online training: Saturday, December 1st and 8th from 9am -1pm (PST)
Registration Deadlines:
Registration Open November 1 – December 18
LATE Registration Dec 19 – Jan 1 (Additional $50 Fee Applies)
We will not accept applications after January 1, 2019 11:59 PM PT.
Camp Registration Fee: $260
For any additional information or any questions please contact Rev. Janet Moore at This email address is being protected from spambots. You need JavaScript enabled to view it.
2019 Centers for Spiritual Living Summer Teen Camp
Event Dates: July 13 – 20, 2019
Event Location: Camp Buckhorn
Event Registration Fee: $520
Registration coming soon!